Dear patient,
Our first wish for you is that you, your employees, family members, and friends are well and healthy. We are in an unprecedented period in history and will continue to do our best to serve you and all of our wonderful patients in a manner that is safe for our employees.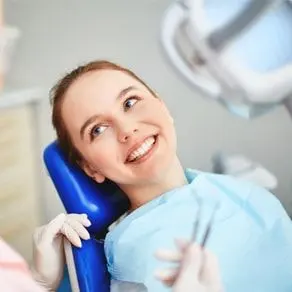 Now offering Video Dental Examination
An alternative to in-person emergency visits
Convenient access from your home or office
Secure and easy way to visit Dr. Kazi
Saves travel expense and time
Expert tips:
If it's your first visit, give yourself 5 – 10 minutes to get everything set-up.
Please keep the pharmacy name, address and phone# handy. For Kaiser Patients we need Kaiser # to call in the prescription. Let us know if you are allergic to any medication or taking any medicine.
Make sure you're using a strong and reliable internet connection. A slow connection can reduce the quality of your audio and video interaction Headphones can provide additional privacy and help ensure you can hear your doctor.
Please keep flashlight or a light from another mobile device handy to shine in your mouth.
Wash your hands before you put them in your mouth or wear gloves if you have it.
Keep a spoon and a q-tip or chopsticks if you have it. Wash them and lay them on a clean paper towel.
This video dental examination will be billed as a limited examination code to your dental insurance. For uninsured patient we will send you a statement via mail or email. Prescription will be sent to the pharmacy directly.
We know many of you still rely on LDC to help your dental needs.
Lewelling Dental Care – Dr. Kazi and the whole staff is here for you.
Sincerely,
Dr. Shital Kazi and staff