San Lorenzo Dentist Dr. Shital Kazi Receives the Prestigious Mastership Award from AGD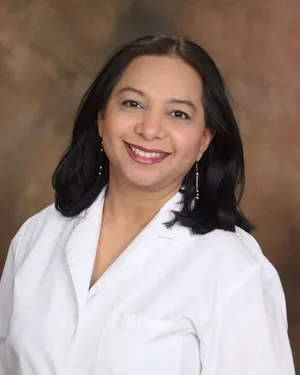 The Academy of General Dentistry (AGD) is pleased to announce that Dr. Shital Kazi received the prestigious Mastership Award during the convocation ceremony held at the AGD's Annual Meeting on June 20th in Moscone Center, San Francisco, CA.
MAGD dentists from the AGD make up an elite group of about 2200 dentists, representing less than 2 percent of all general dentists.
After completing her Fellowship in 2011, Dr. Kazi continued pursuing continuing education to better serve her patients and has attended over 1500 hours of continuing dental education in the 16 disciplines of dentistry, including 400 hours dedicated to hands-on skills and techniques.
The Mastership Award is the highest honor available in the AGD and one of the most respected designations in the profession. This accomplishment meets the highest criteria for professional excellence.

Dr. Kazi is trained in different areas of modern general dentistry and advanced treatments for specialty areas of orthodontics, Invisalign, TMJ (jaw-joint), dental implants, sleep apnea and snoring.
Dr. Kazi has been practicing at Lewelling Dental Care in San Lorenzo (California) for over 25 years.
---
Meet Dr. Supriya Kazi
Dr. Supriya Kazi, DDS is joining the team after completing a general practice residency at NYU Langone in Brooklyn, NY. Afterwards, she continued working in multiple offices in private practice in New York City. Dr. Supriya attended the University of the Pacific, Arthur A. Dugoni School of Dentistry in San Francisco. After her stay in New York City, she's ready to join her mother's practice and serve patients in the Bay Area!
Dr. Supriya is trained in different areas of general dentistry and recently received her Associate Fellowship from the American Academy of Implant Dentistry (AAID) after completing a year-long course in Implant Dentistry. She is also a member of the Academy of General Dentistry (AGD) and regularly attends Continuing Education courses.
On a personal note, she enjoys watching comedy TV shows, exercising, and baking. She also follows in her mother's footsteps by staying involved in the community to provide dental care for underserved populations. She shares our values of interpersonal relationships with our patients while guiding them toward dental health.