Trusted, Caring & Affordable Dental Care
Gentle dentist with advanced training & skills. Over 20 years experience!
Caring team to make you comfortable & provide personalized service. Trusted by patients.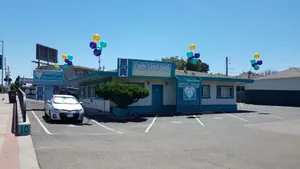 San Lorenzo Family Dentist
Thank you for considering our dentistry practice. We've had the pleasure of providing patients with superior dental care in San Lorenzo, Hayward, Castro Valley & San Leandro for over 25 years.
Dental Health Specialists
Dr. Shital Kazi and her staff are qualified professionals who can enhance your smile and help you achieve an optimum level of both dental health and oral hygiene.
We specialize in Children & Adult Orthodontics, TMJ & Sleep Therapy. Using the latest technology, we provide the highest standard of care.
We speak:
Spanish • Hindi • Gujarati • Tagalog • Telugu